السعر العادي
Dhs. 29,500.00 AED
السعر العادي
سعر البيع
Dhs. 29,500.00 AED
سعر الوحدة
per
تخفيضات
نفذت الكمية
The F18 SB, Single Boiler Machine is the perfect partner for restaurants, coffee shops, and roasting companies all over the world, where above all reliability, robustness and speed are required. High thermal and pressure stability, a completely redesigned interface, and outstanding usability give you a unique and original product in this market.
SR-61 Group Heads
Chromed brass group-head with thermosiphonic circulation system optimized to maintain the ideal coffee extraction temperature.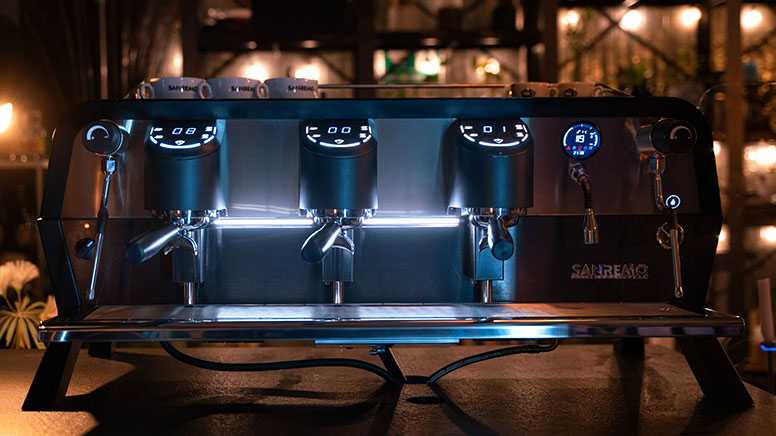 Multi-Function Display
The Multi-Function Display allows to monitor the right functioning of the machine and to program the main functions easily.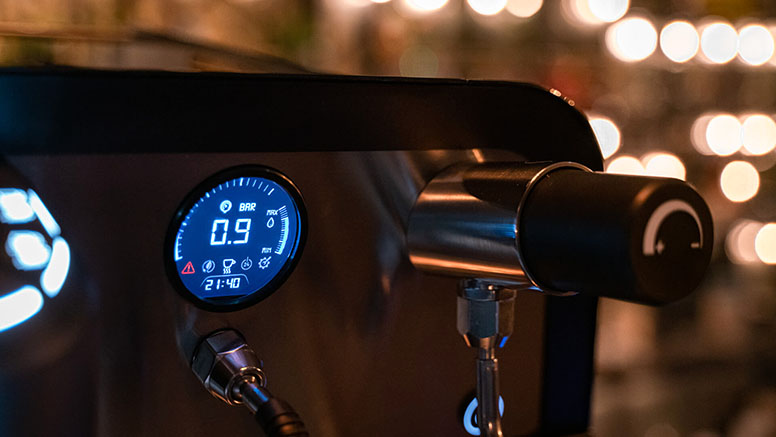 Energy Saving System
F18 SB has the new Insulation technology & smart energy management which allows it to save more than 20% of energy.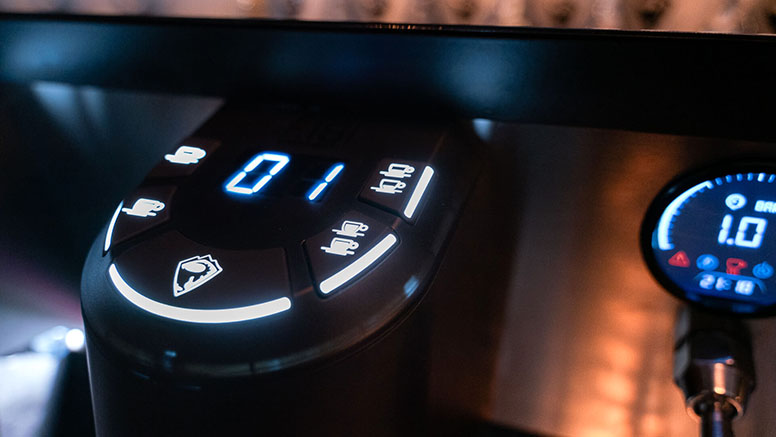 MORE FEATURES
Pressure Gauge to monitor pressure during extraction
Electronic Auto Level to maintain boiler at the right level
Group Flushing made easy with a simple press of button
Insulation & smart energy control saves up to 20% energy
Programmable pre-infusion up to 4 profiles for each group
Competition filters to capture the best coffee aromas
LED lights allow efficient working in low light conditions
Static relay regulates temperature for excellent accuracy
Auto Steamer allows to froth milk & heat up beverages
Easy access to internal parts for quick technical service
SPECIFICATIONS
| Technical Data | 2 Groups | 3 Groups |
| --- | --- | --- |
| Voltage (V) | 220/240 1N, 380/415 3N | 220/240 1N, 380/415 3N |
| Power Input (KW) | 5.0 | 6.3 |
| Steam Boiler Capacity (lt) | 12 | 18 |
| Steam Boiler Power (kW) | 4.0 | 6.0 |
| Pump Power (kW) | 0.15 | 0.15 |
| Cup-heater Power (KW) | 0.20 | 0.25 |
| Net Weight (lb/kg) | 172/78 | 212/96 |
| Weight (with shipping crate) (kg) | 232/105 | 267/121 |
| Width (inches/mm) | 35.5/901 | 42.2/1071 |
| Depth (inches/mm) | 25.5/646 | 25.5/646 |
| Height (inches/mm ) | 20/512 | 20/512 |
Share
عرض التفاصيل الكاملة